My Mother Olive, Caroline, Grace (Wareham) Cummins was born in England on 17th November 1907.Her Father was William Thomas wareham (A Royal marine) and her mother was Ellen Mary, Wareham (Formly Windebank). Olive had two sisters Clarence and Vera. Vera never married and Clarace had one son Percy. Both Clarace and Percy lived all their lives at 13 and 83 Bradley Road, Luton, Bedfordshire.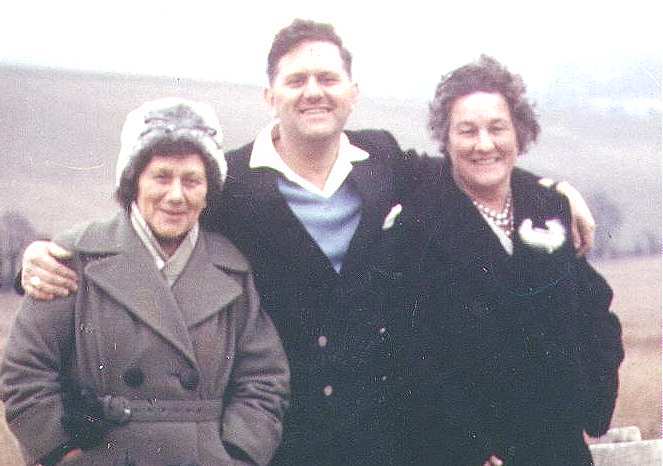 Clarace (Reeby) James her son Percy James, and sister Olive (Reeby) Cummins
My Grandmother married a second time to Frank Reeby was a Warrent Officer in the Royal Navy and was stationed for some time in Ireland at the Naval Base, Haulbowline Cobh, Co Cork. My Mother played the organ at church services at the Naval Base on Sundays. One Saturday while in Cork City my Mother met three lads in Patrick street Cork,one who chated up my Mother. He was to be my future father Jack Cummins. At that time in Irish History my Father was a member of the IRA 2nd Battalion Flying Column (Tom Barry's Divivion). My Father started to date my Mother (Olive) much to the annoyance of both families. Olive was a protestent English girl the daughter of the occupying forces while Jack was a Catholic Irishman fighting for Irish Freedom (according to Nana Cummins) My father would have been one of the young men Portrayed in the recent film "The wind that shakes the Barley"). Jack was a terriorist according to Grandad Reeby. Eventually Jack and Olive got married at a young age against the wishes of both families.
My English Grandparents would not speak to my Mother foir many years until my Grandmother was seriously ill about 1942. My Mother went to England to see my Grandmother after nearly 18 years and brought my eldest brother Sean with her (my English Grandmothers first time to meet her Grandchild) My Grandmother recovered and eventually my eldest brother returned to England to stay a few weeks with my grandmother. Much to the dismay of my Father (Jack) my brother wrote from England to say he had joined the British Navy. My Father told my brother to come home immediately or else he was never to come home again. He did not come home and I only met my brother Sean for the first time in 1973 (30 years later) 6 months after my Mother had died and 6 months before my Father died. Yes Sean and my Dad made up for the lost years.
Grandma Reeby's death certificate states she died on the 10th May 1952 aged 68 Years. Grandma (Ellen, Mary, Reeby) died in Lymingtom Hospital, Lymingtom. Southampton.

Grandma lived with her Husband Frank Reeby (a male nurse after he left the Navy) at 7 Gwentin Villas, Gosport Street, Lymington, Hantshire, Southampton.

28th March 2018 today I see for the first time a photo of my Uncle Percy and Brother of my Mother Olive
also today I see a photo of my Uncles Wife Cassie. It is lovely to finalise the missing photos of my Mothers Family.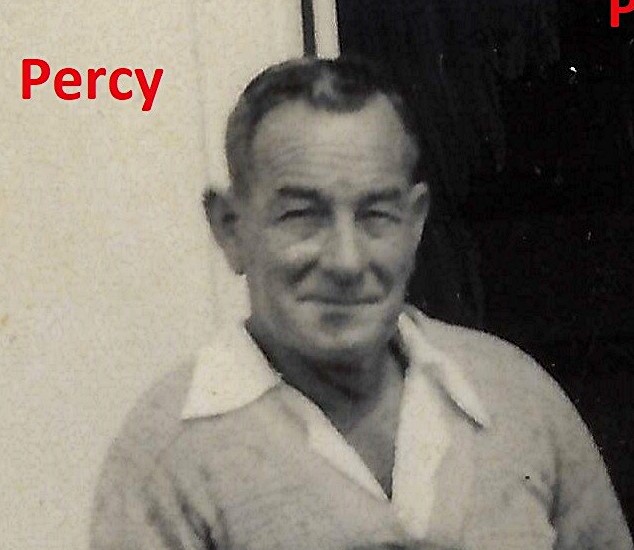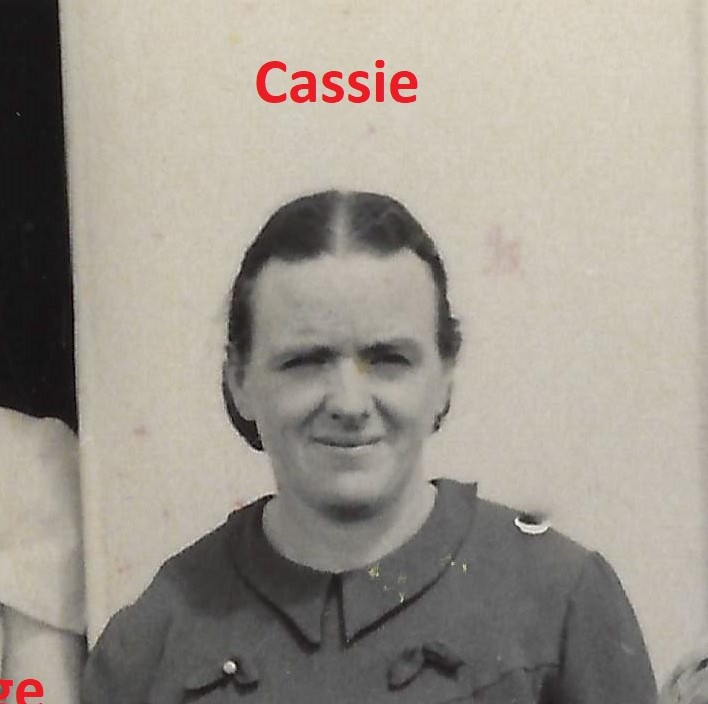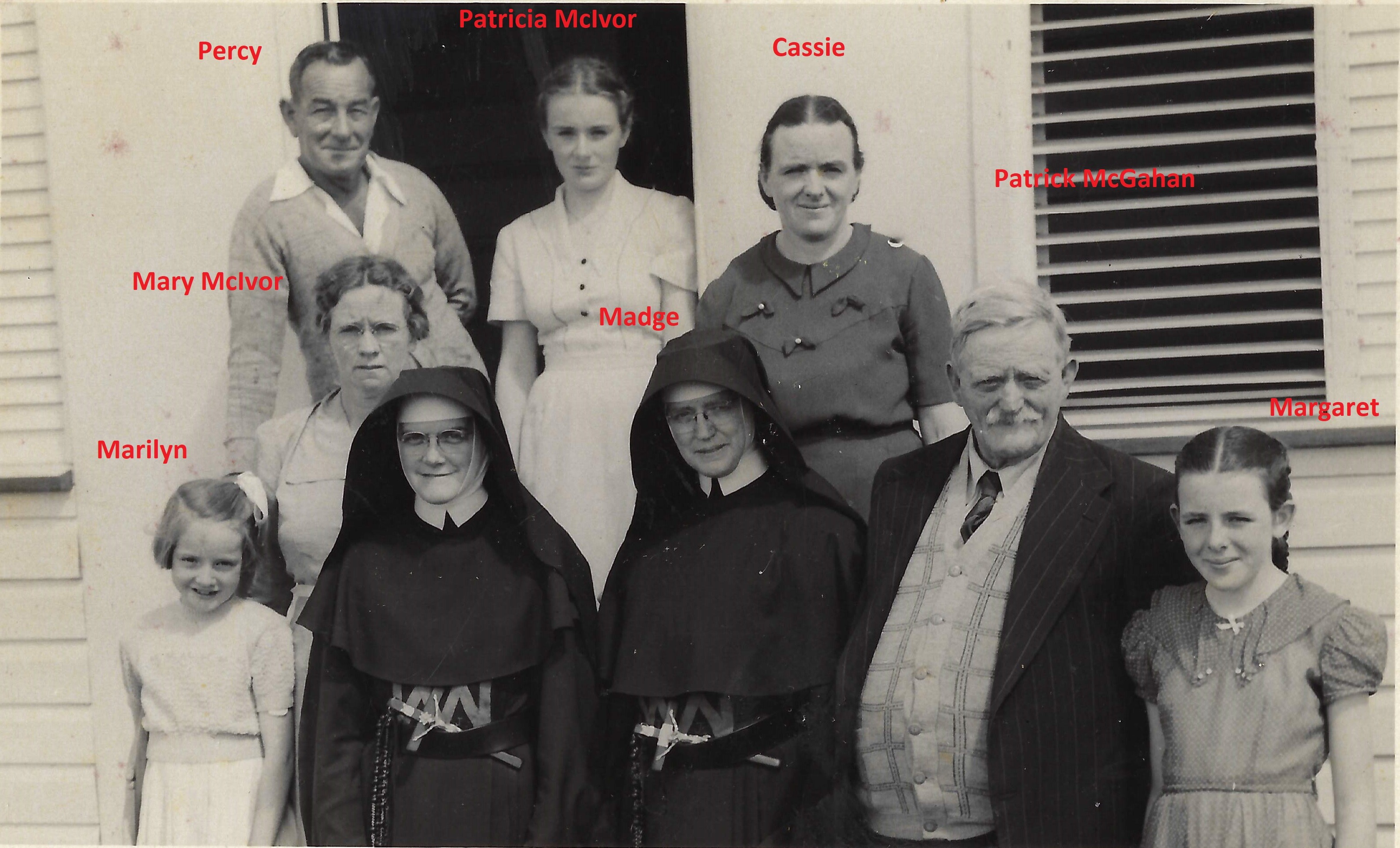 Percy's Family including his Wife Cassie and Daughters Marilyn and Margaret